The Kick A** Craft of Answer Writing
A Step by Step Guide to Ace UPSC Mains
Author: Manuj Jindal (AIR 53, UPSC CSE)
Publishing: Anujjindal.in
What an aspirant can get from this book:
1. Comprehensive Coverage of Various Techniques of Answer Writing for UPSC Mains
2. Solved paper of 2021 mains by the author, which will give you insights into how toppers write and handle papers. 
3. Examples from the Real answer copies of previous year toppers' & best practices to adopt from them. 
4. How to focus on various answer writing aspects such as  preparation, time management &  presentation. 
Fully Illustrated with Real Answer Scripts of IAS Officers
Thorough break down of answer scripts from Aspirant to Officer perspective.
Well Divided Sections to Make you Kick A** at Answer Writing
Divided into 3 Phases of experiential learning for the aspirants.
EVERY ORDER GETS A CHANCE TO JOIN ME ON A ZOOM GROUP CALL
(Groups of 7, the right size for meaningful interaction)
All you have to do is send the order receipt to info@anujjindal.in. If selected, you'll receive an email with the call details!
x. Important! Read this first!
Phase I
Things you need to do before starting answer writing

How, When & Where to start doing answer writing practice
What makes for a good answer?
Understanding the Question
Type of questions asked by UPSC


Phase II

Indicative words like Explain, Discuss, Enumerate etc
Time Management and Speed Management
Presentation of an Answer
How to write an "Introduction" of an Answer?
How to write "body" of an Answer?
How to write an "conclusion" of an Answer?
Should you Answer all the Questions?
UPSC Mains Booklist that works for pretty much every topper
How to tackle GS 01 Syllabus Topic Wise?
How to tackle GS 02 Syllabus Topic Wise?
How to tackle GS 03 Syllabus Topic Wise?
How to tackle GS 04 Syllabus Topic Wise?
Feedback and Checking – Self-evaluation framework


Phase III

GS Studies 2021 Paper 01
GS Studies 2021 Paper 02
GS Studies 2021 Paper 03
GS Studies 2021 Paper 04
Conclusion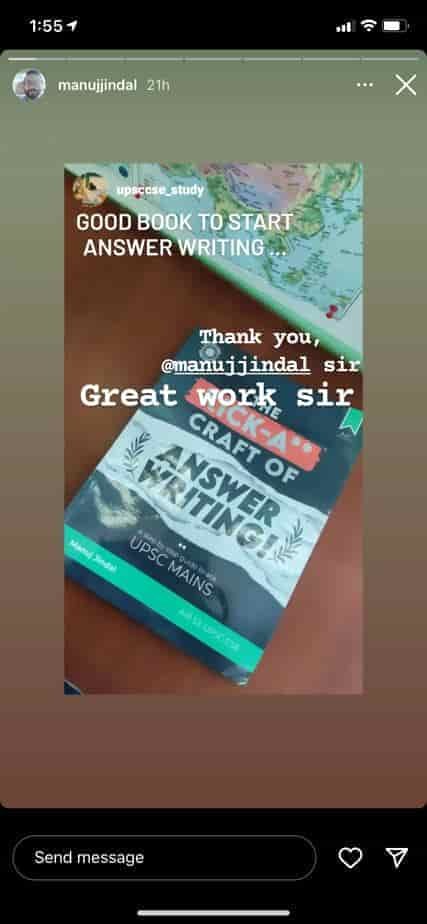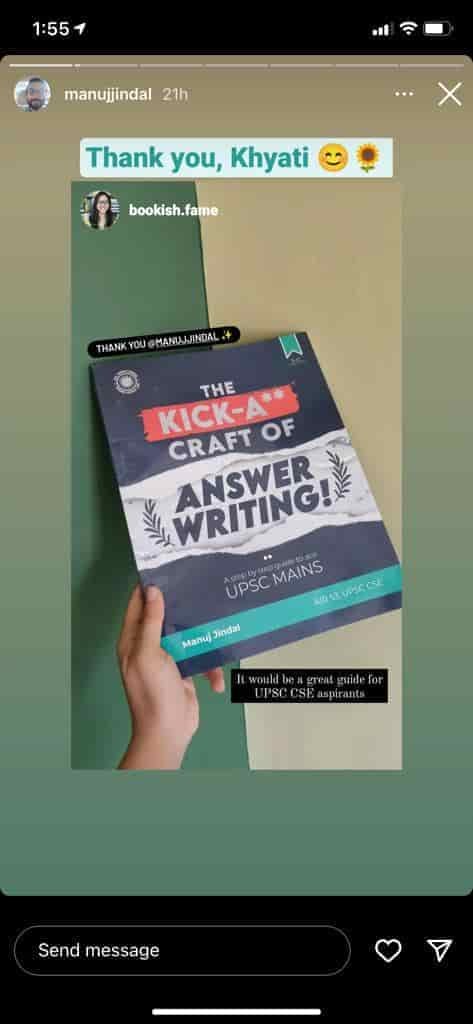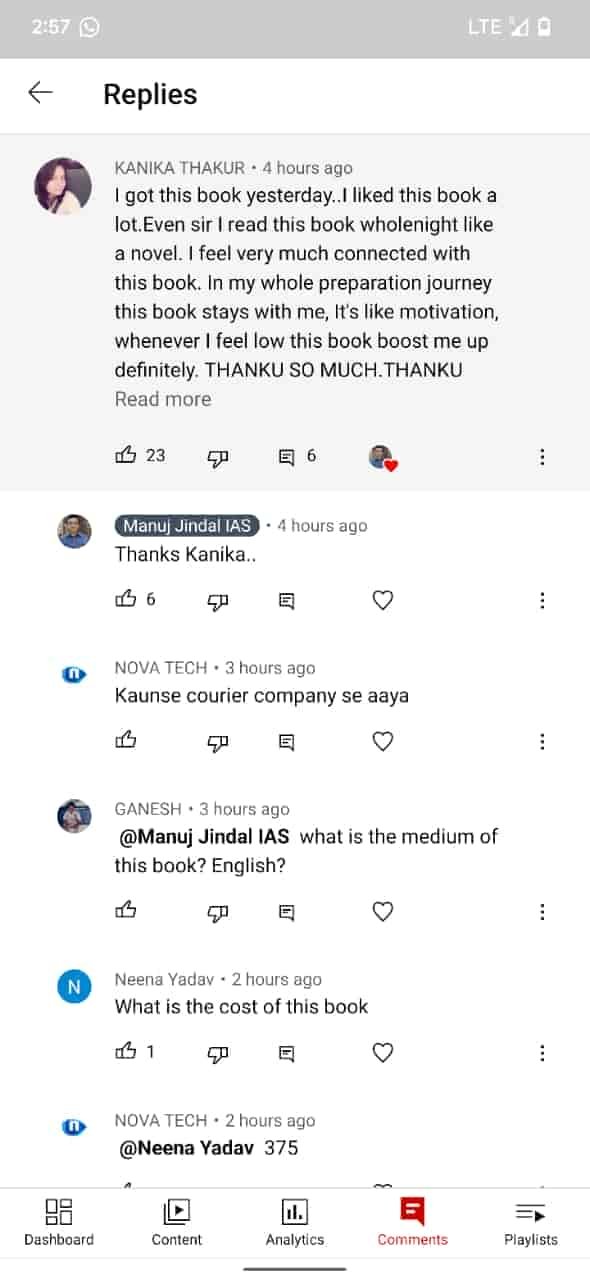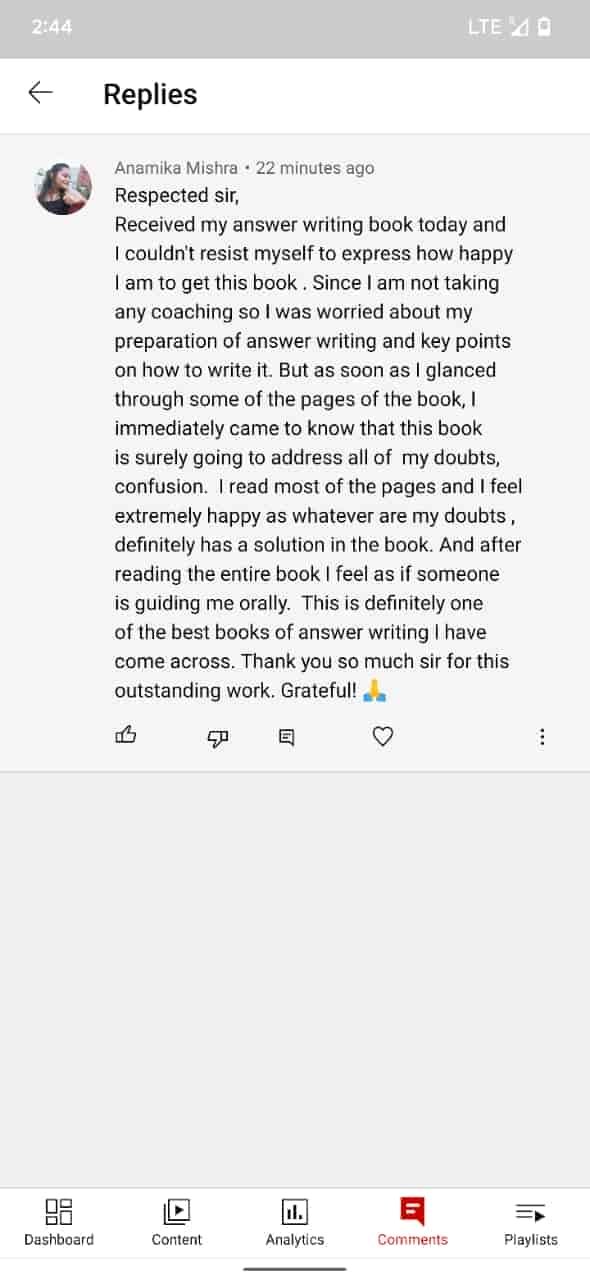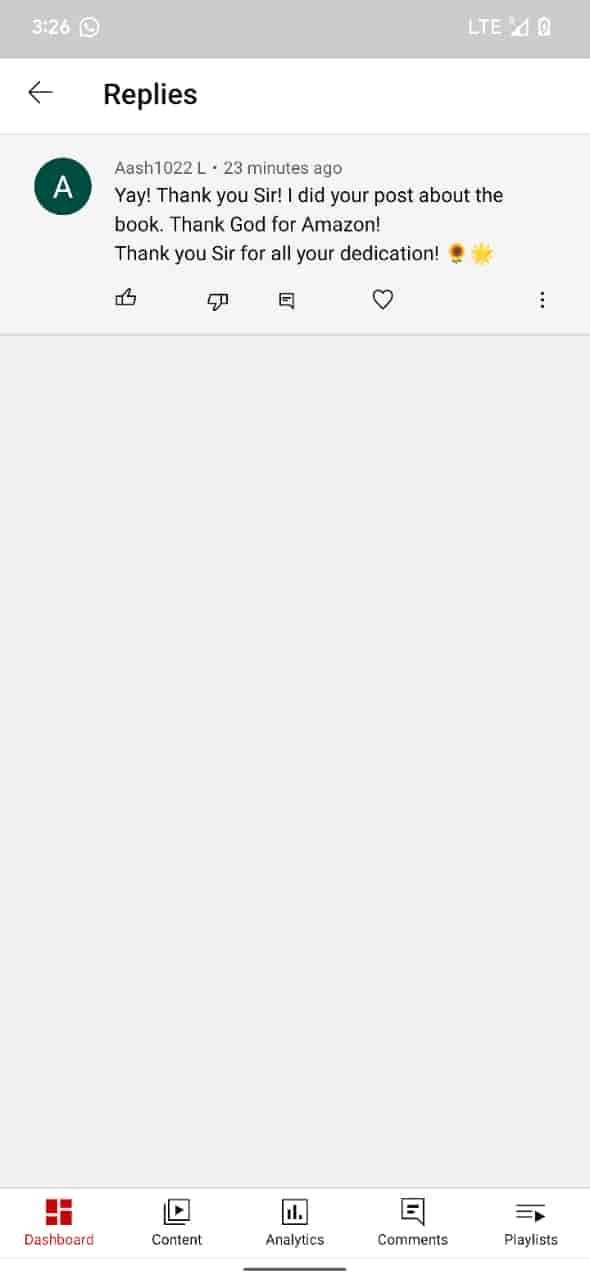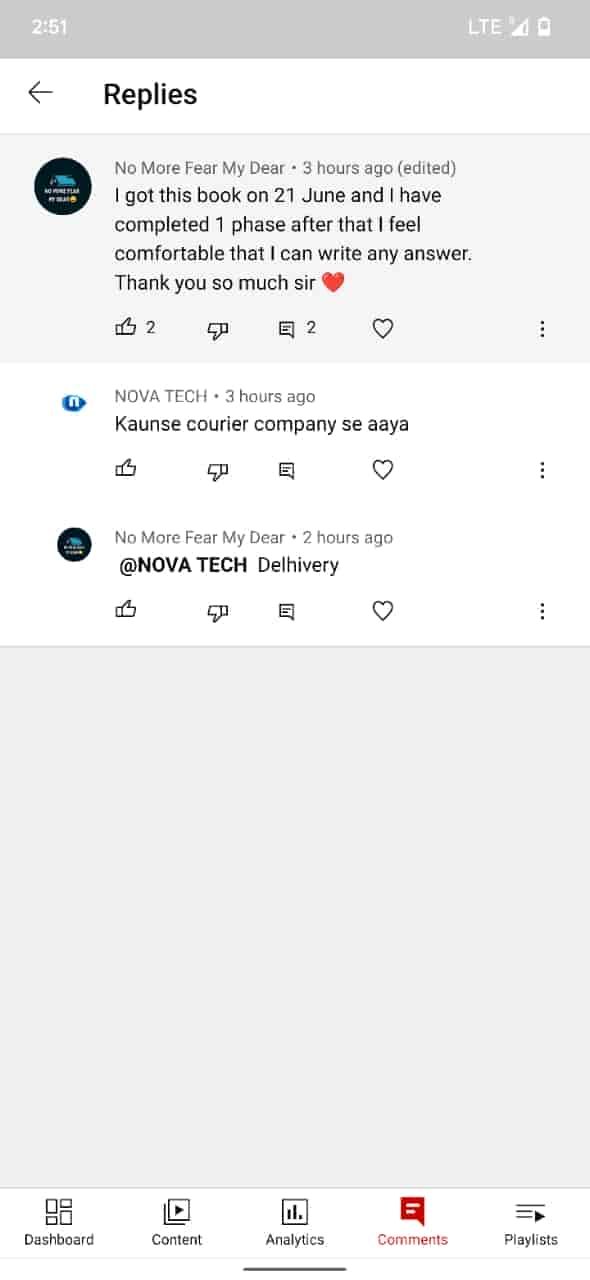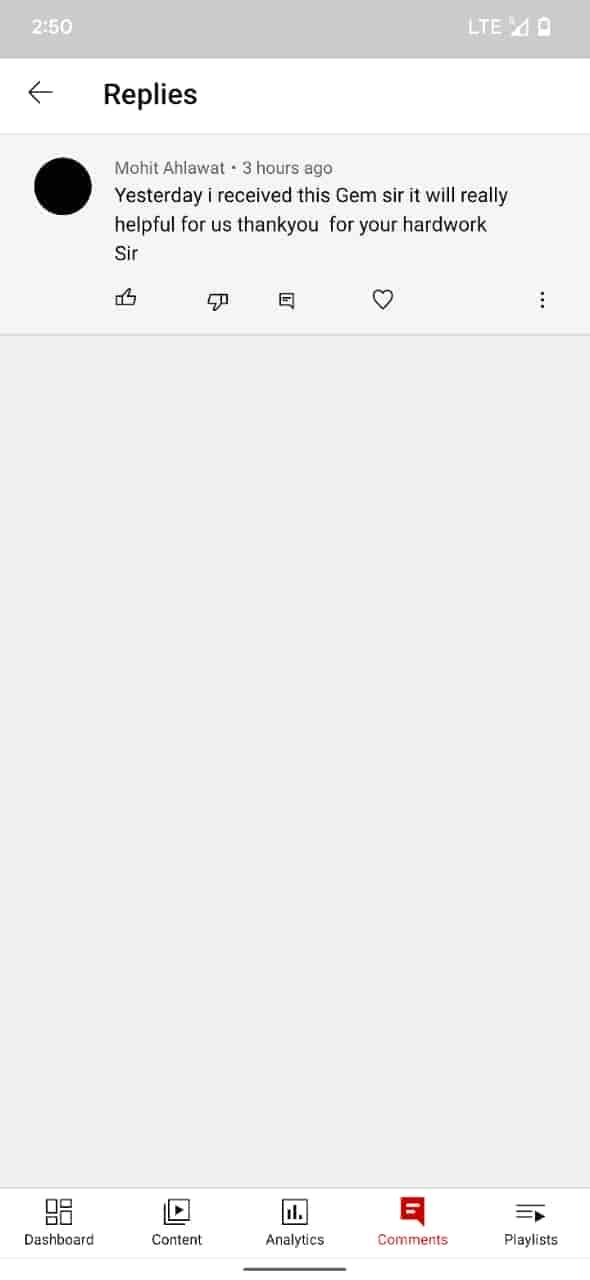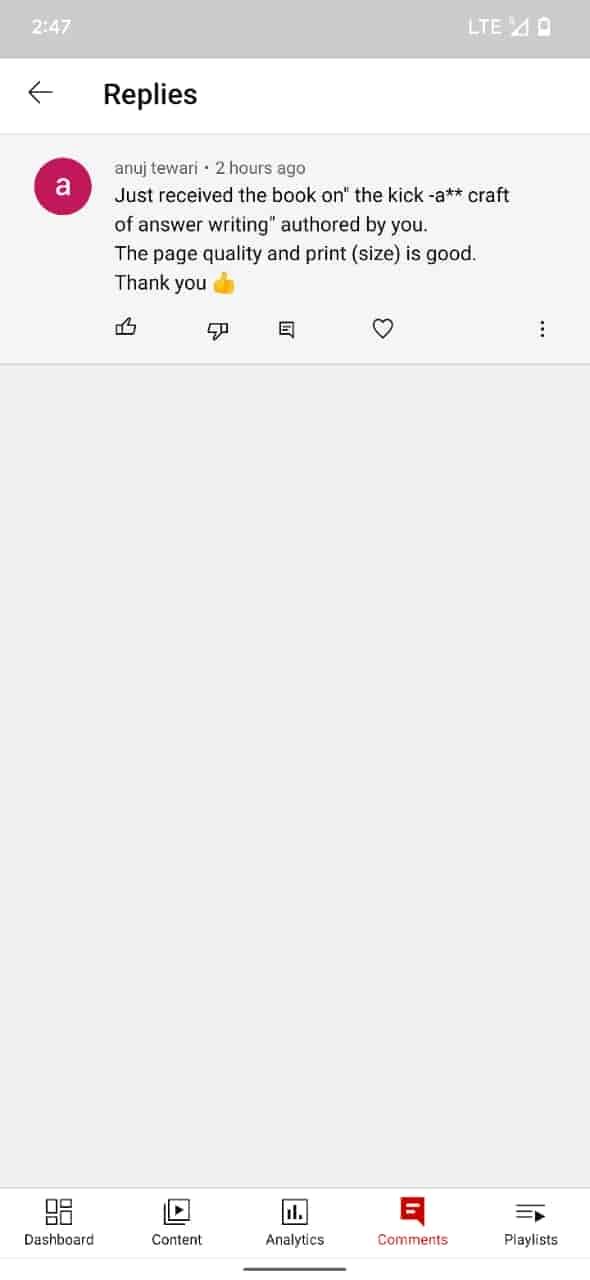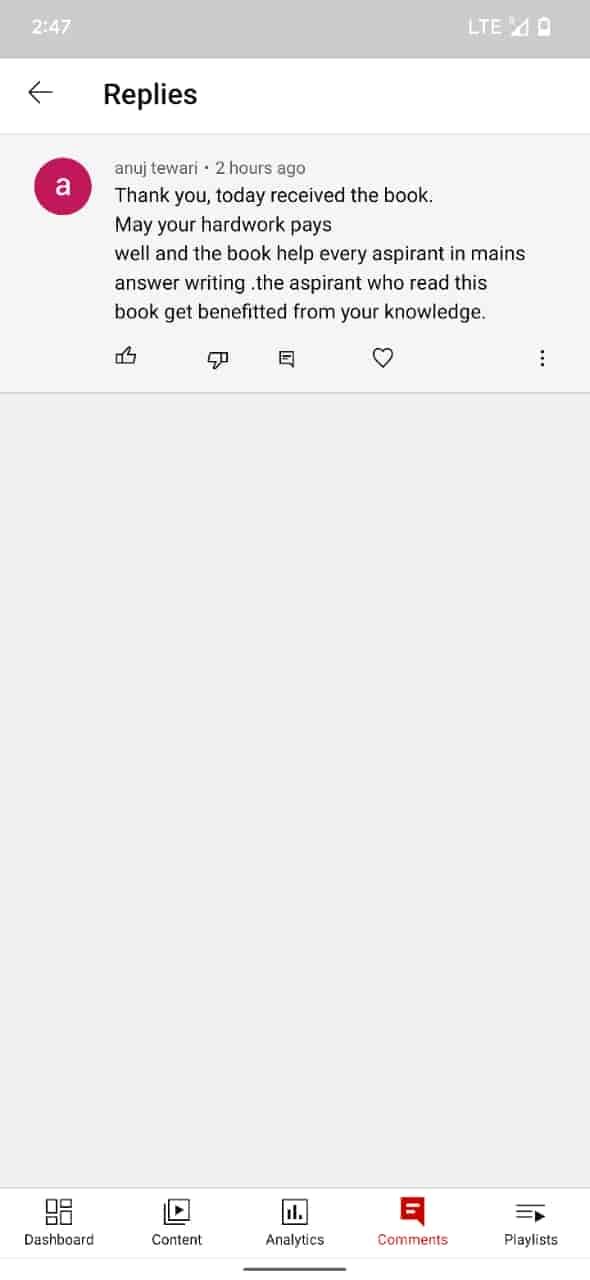 A Word from Manuj Jindal
Manuj is an IAS officer who secured AIR 53 in UPSC IAS exam. He is also an ex-NDA cadet, where he secured AIR 18 in UPSC NDA exam. He is also a TedX speaker.
As a professional in the IAS, he served the people in Naxal area of Bhamragad, Gadchiroli. Now he is posted in Jalna as CEO Zilha Parishad.
Throughout his journey, he has come across many ups and downs. When starting to prepare for UPSC, initially he felt confused, anxious, and worried whether he will ever make it.
With his hard work, he was able to clear the UPSC exam till interview stage in all three attempts. However, due to lack of preparation in answer writing and essay paper, he was unable to get the top rank to secure IAS.
This was because the UPSC journey can be extremely confusing. The syllabus of UPSC is very extensive. There is also so much advice from the coaching industry.
That's why, he has decided to provide guidance and teach students of all backgrounds on this channel, so that they can learn about UPSC preparation, his life learnings and experiences, share his love for reading, learning, exercising, music and traveling…